For those of you who are looking forward to see more of Daniel Radcliffe, here's another one his horror movies called, HORNS. I didn't know about this until I checked IMDB for some horror movies because I feel like watching some flicks tonight. I remember the last horror movie he starred in which was The Woman In Black back in 2012. Both films are based on a novel, btw. Though I have to say that The Woman In Black book isn't my favorite.
Anyway, go check out the trailer below. I'm pretty sure you'll be curious as I am.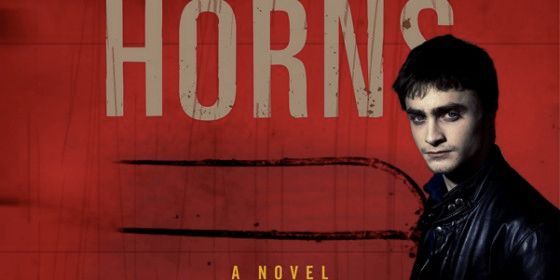 PLOT: In the aftermath of his girlfriend's mysterious death, a young man awakens to strange horns sprouting from his temples. Starring: Daniel Radcliffe, Juno temple.
Might I also add here that Daniel Radliffe's American accent is a bit improving. I still love his English accent though.